In their pursuit of a bigger piece of the CRE pie, many in the sector often forget that the source of almost all value is the corporate tenant: without tenants there is no rent, and without rent there is no CRE value chain. It was no surprise, however, that the 2nd annual SF CRE Tech Intersect focused almost 100% on technology companies that serve the supply-side or marketplace. Notwithstanding the many innovative approaches represented, and the frank acknowledgement by some that they were worried about being blindsided by disruptive change, there was an atmosphere of obliviousness about the event topic. Nevertheless, the takeaway was clear: CRE Demand Reduction is upon us.
From Rifiniti's perspective, the real threat and elephant in the room was and still is the global mega-trend that Rifiniti is accelerating, that is making the CRE pie much, much smaller. This mega-trend, which began over a decade ago, is the concerted and increasing effort by corporate tenants to shed the 60% of underutilized office space. Due to rapidly changing work styles and the adoption of mobile technologies, among other drivers, corporate users need less and less office space every day. Rifiniti's value to corporate tenants is in providing granular office space utilization analytics that enable them to right-size their office space, reducing real estate cost and risk. When I shared these facts with the audience during a panel moderated by Tom Byrne (@thomaspbyrne), the response ranged from dismissal to disbelief, so kudos to @anewmann who shared the message.
It's hard for most to accept that CRE demand reduction by corporate tenants is a fact. But don't shoot the messenger; you can work with us instead @rifiniti.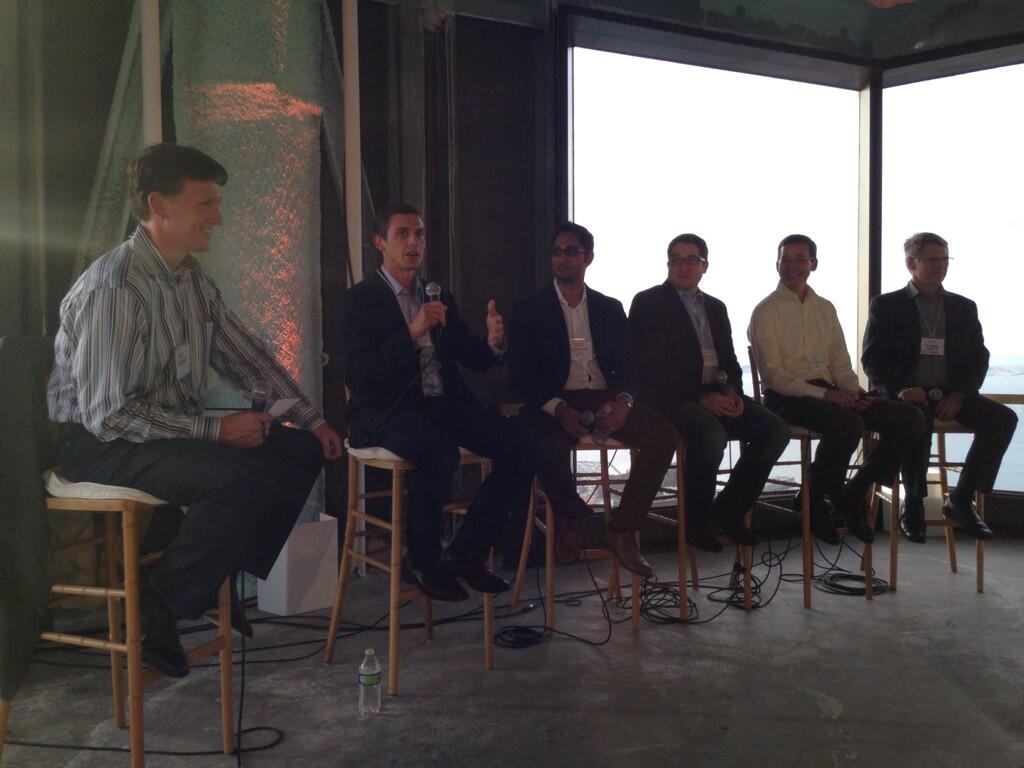 CRE Tech Intersect panelists, SF May 15, 2014. Left to right: Tom Byrne, former CEO and President of LoopNet (moderator), Jeff Thielman, CFO Colliers, Nav Athwal, CEO Realty Shares, Michael Mandel, CEO CompStak, Colin Yasukochi, Director of Research and Analysis, CBRE, Michael Gresty, CEO Rifiniti.
For more discussions about industry trends and other thought leadership, amongst an invite-only group of CRE peers, we invite you to join our Smart Workplace Council. Please apply, below: